Black Diamond 10 Point Contact Crampons
This is a 10-point crampon for ski touring and glacier travel.
Designed for ice and snow travel, the lightweight Black Diamond Contact crampon is ideal for mountaineers, skiers and hikers. Its stainless steel construction won't rust and avoids environmentally toxic coatings that wear off in the mountains. The compact, 10-point design offers easy walking, while the fast-adjust attachment system accommodates almost any footwear. ABS plates included.
Distinctive stainless steel construction doesn't rust, is more durable, resists snow balling and saves weight
New lower-profile fit for better contact with modern boots
Flexible toe strap fits most footwear
Compact and easy to use
Includes dual-density ABS
If your boots to fit the crampons are larger than size UK10.5, please let us know as will need to send extension bars.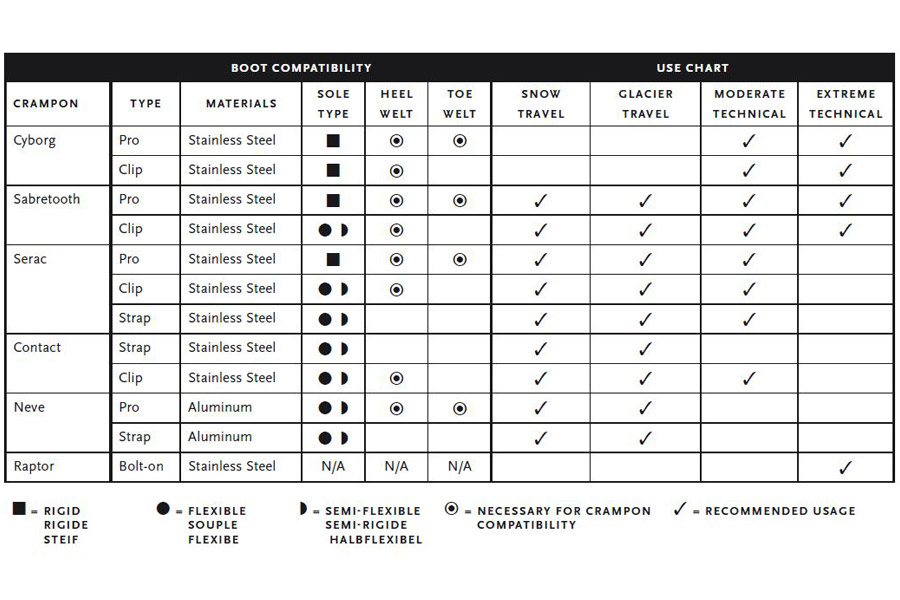 We strongly recommend that you book delivery at least 2 working days before you depart if you are travelling away from home.
What to use Black Diamond Contact 10 Point Crampons for:

Ideal For: B1, B2 Boots. Snow & Glacier travel.
Good For: B3 Boots
The hire package consists of one pair of Black Diamond 10 Point Crampons or equivalent 10 Point crampons.
Specifications
Distinctive stainless steel construction doesn't rust, is more durable, resists snow balling and saves weight
New lower-profile fit for better contact with modern boots
Flexible toe strap fits most footwear
Compact and easy to use
Includes dual-density ABS
Weight: 808g
Size: One Size Fits: 36 - 46 EU
Datasheet