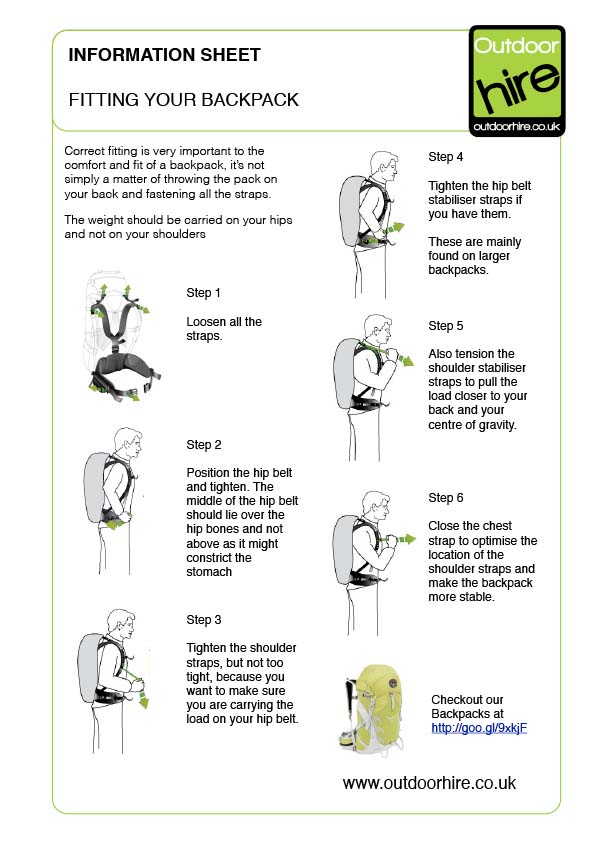 Correct fitting is very important to the comfort and fit of a backpack, it's not simply a matter of throwing the pack on your back and fastening all the straps.
Improper backpack fit can also lead to poor posture and can lead risk for backpack-related injuries and discomfort.
Also, backpacks with tight, narrow straps that dig into the shoulders can interfere with circulation and nerves.
These types of straps can contribute to tingling, numbness, and weakness in the arms and hands. Select a backpack designed for the activity you are undertaking and download our backpack fitting info sheet.