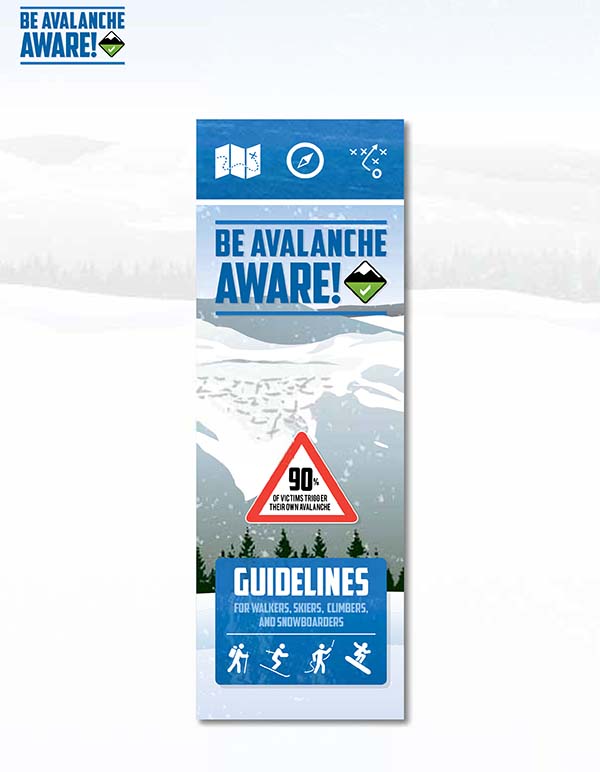 This information document is a must read before you head into the winter mountains.
There are sections on identifying avalanche hazard and how to make a good considered decision.
Questions you should ask and information you should find out at home before you leave. When on your mountain journey what you should consider and look out for, for example key areas of risk. There are a number of useful references to where you can find further information. We strongly recommend you take a read of this document if you are heading into the mountains this winter.